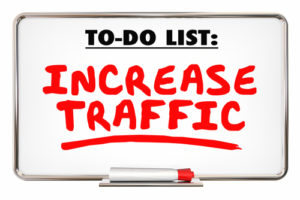 Some marketers think online, and offline tactics just don't mix.
But this isn't necessarily the case, especially when it comes to direct mail and websites.
Whether with email or traditional mail, directing targeted traffic to your website is all about building a list of people who match the profile of your ideal customer. If the offer is right, the people will respond, regardless of the medium. Some channels might prove more useful than others, in fact.
One of the most influential tools for generating leads and sales on any website is a landing page. This is a page that's free of distractions. Ideally, it should funnel your visitors through to a single, compelling offer they can't resist. The page should be structured in a way that causes the user to keep reading and scanning until they make a buying decision.
There are many ways to direct traffic to landing pages, but interestingly enough, direct mail can be a powerful tool for doing this very thing.
Here's what you need to keep in mind when using direct mail to drive traffic to landing pages.Continue Reading..