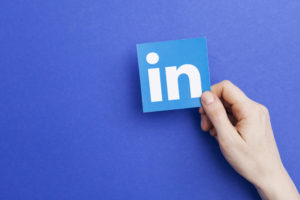 LinkedIn has a powerful publishing platform for LinkedIn articles that can help you generate a lot of exposure for your business.
The only challenge is that you must come up with content ideas, just as you would for your blog.
In some cases, you might be able to repurpose the content you've already created and adjusted it for the LinkedIn audience. But for many, it may be necessary to develop a bespoke strategy for your LinkedIn articles.
Fortunately, the stats tell us exactly what type of content performs well on LinkedIn. It's just a matter of determining what you know and how to present it.
Here are some tips on how to brainstorm topics for LinkedIn articles.
Consider What Topics You Could Write a How-To Guide On
How-to guides perform favorably on LinkedIn. So, it would be worthwhile to determine what topics you could write step by step guides on.
Let's say you're in the social media marketing niche. So, you could write posts like:
How to Market Your Business on Facebook
How to Use LinkedIn to Build Your Brand Visibility (writing about LinkedIn on LinkedIn can be powerful)
How-to guides represent an excellent opportunity for you to show off your expertise.
Think About What Lessons You've Learned
We all make mistakes. Fortunately, sometimes personal anecdotes make for some of the best content.
If you're too close to the situation and still emotionally attached, then you might want to leave some distance between you and the event before you write about it.
But doubtless, you can think of plenty of challenges you've overcome, obstacles you've encountered, issues you had to deal with in your business, and so on.
It's worth mentioning that whatever lessons you choose to share via LinkedIn articles should be tied to your professional life somehow. But you can draw on lessons you've learned from TV shows or movies, too (i.e., 5 Things The Wolf of Wall Street Can Teach You About Business).
Address What Your Prospects Don't Know
What are the top five questions people tend to come to you with?
What are some oversights your target audience often makes when deciding what product or service to purchase?
These types of questions and scenarios are a goldmine for engaging content.
Here are some LinkedIn article title ideas:
What Your Plummer Might Not Tell You About Your Kitchen Sink
What Most Musicians Don't Know About Buying a Guitar
The 3 Mistakes People Make When Buying a Home
Things Your Marketing Agency Might Not Tell You
This type of content can quickly draw people in because it creates a mental gap that must be filled.
Discuss Where Your Industry Is Headed
What's evident to you isn't always apparent to others. Day in and day out, you're knee-deep in your industry. You've looked at the stats, you've read the trade journals, and you know what trends are to come.
However, there are plenty of people who don't know any of this and would be fascinated to learn about it.
Try writing something along the lines of:
How IoT is Changing the Healthcare Industry
The Future of eCommerce
The Next Stage of Content Marketing
Where Outsourcing is Headed Next
Final Thoughts on Topics for LinkedIn Articles
If you're in the B2B market, you cannot ignore LinkedIn. By leveraging their publishing platform, you can engage more leads and drive more sales.
But as with anything else, you need a strategy. You need to build an editorial calendar, determine when to publish, what topics to write about, how to distribute and promote your content, and more.