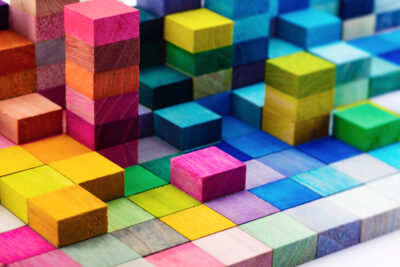 While all things change with time, there is always room for improvement. Certain types of change can have a negative impact. Sometimes, that's because it isn't a universal change. In other words, when there becomes too much variation across a product line that should have very little-to-no volatility; it can detract from the overall quality of that product line. That is one of the many reasons that it's vital to maintain color consistency through an expansion.
There are many reasons to expand. For instance, if a company's sales have reached a point where you can't keep up with customer demands without additional locations. Another reason a company might want to expand is that they've established a high enough reputation to the point that a second location is bound to carry over and bring in new business.
Widespread Accessibility
Over the last decade, one of the main trends in branding and brand development is widespread accessibility. And along with that comes color consistency. How many different ways and how many platforms customers and potential customers can interact, engage with, and follow your company.
Social media was one of the largest contributors to this advancement in the way organizations and companies operate. The rise of Facebook was the beginning. Companies managed by early adopters saw the potential of Facebook in business early on.
Starting groups and business pages to connect with a broader audience and utilizing paid ads that one directs to specific sub-markets were just the first few steps in what social media for business became.
Shortly after Facebook came LinkedIn, Twitter, Instagram, Pinterest, and so much more. All of which business use in a whole variety of different ways. Businesses use these social media platforms to engage with their respective audiences through a variety of engagement angles.
Social media expansion is possibly one of the universal events that affect the entire spectrum of the economy. As such, companies from every industry had to adapt social-media practices. Across a variety of platforms, all using slightly different content.
Color Consistency in Expanding
With the era of social media, companies had to make rapid adjustments to the new way business was getting done. In adopting the plethora of social media channels that arose, companies had to find a way to ensure that customers and clients knew how to find them on those various social media platforms.
Or at the very least, it was up to the marketing decision-makers to figure out how to ensure that customers would immediately recognize their brand as soon as they saw it on any of their social media profiles.
That is where color consistency is unbelievably vital in branding during an expansion of any sort. In social media expansion, it becomes crucial to have similar tones, shades, and even messaging. Customers come to expect a look and feel from your company. Failing to deliver will cost customers.
Wrapping Up
In a more traditional sense of expansion, the need for a second location or additional facility, the same principle applies. Customers and business partners quickly become accustomed to a certain level of quality and customer experience.
When brands expand, some customers become worried that the quality of service or product will deteriorate. However, showing your customers the ability to maintain a high-quality standard during and after an expansion will reinforce customer trust. And even improve customer loyalty.
Quality control ensures that color consistency across all materials, marketing campaigns, and various platforms needs to be a top priority in any brand expansion.