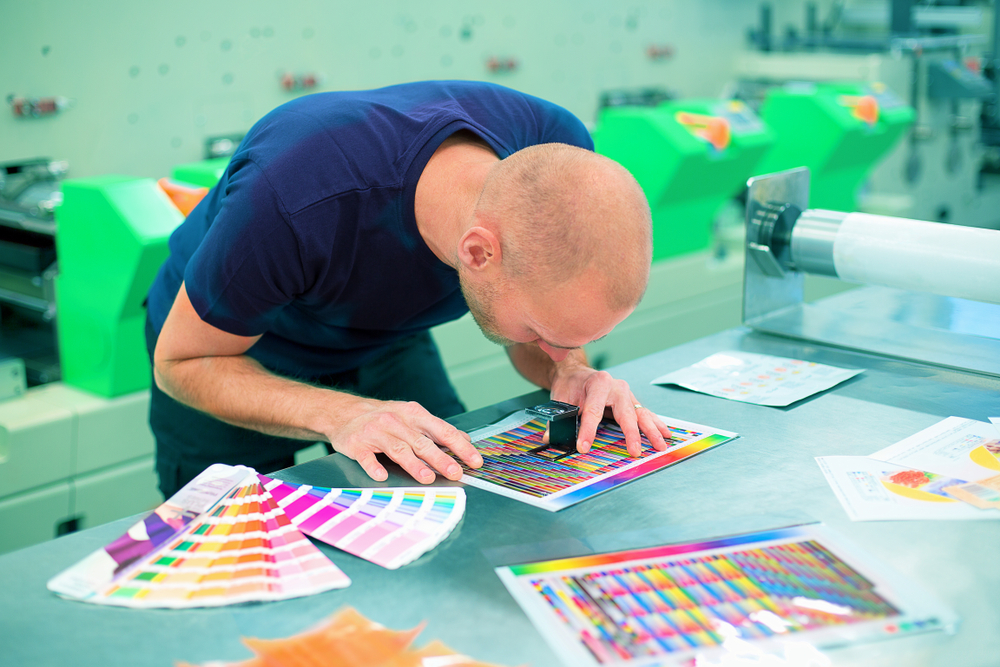 Color management plays a crucial role in higher quality branding, especially for print materials.
Achieving color consistency across your materials leads to brand recognition. The top brands in the world pay special care to their branding items. They make sure their designs look the same no matter what they're being printed on.
Also, printed materials must look good to be effective. This plays a significant role in the prospect or customer's response to your printed goods.
So, how is printing technology making this easier?
Digital Inkjet Printing & Higher Quality Branding
This might not be news to anyone, but digital inkjet printing is in.
High-speed inkjet printers can render text at up to 4,000 words per minute. They can also render more intricate designs. It's even possible to print different surface finishes on the same project. And also print realistic-looking three-dimensional designs.
It's fair to say that digital inkjet printing continues to reach for new levels of usefulness. This allows for more complex designs to be printed with speed and accuracy.
As B2CPrint shares, "These creative possibilities allow designers to put together eye-catching projects. With fewer limitations than they would have found with offset printing."
3D Printing & Higher Quality Branding
The rise of 3D printing has taken many by surprise.
With 3D printing, it's possible to render three-dimensional objects from raw materials. As a result, it has caught the attention of manufacturers in addition to the print and graphics industries.
Some 3D printing services offer replacement appliance and machine parts. And, larger-scale commercial printing is also being considered in a variety of industries. It has applications for trade show exhibits too, since you can make unique and appealing display booths.
As well, 3D printing is also changing the way we think about prosthetic limbs and body parts, homes and buildings, food, firearms, musical instruments and so much more.
According to Bernard Marr, contributor at Forbes, "The great thing about 3D printing is that you can use it to create just about anything. It just requires the digital file and the right material."
Graphic Design Software & Higher Quality Branding
When it comes to printing technology, the hardware isn't the only component that matters. The software is also an essential piece in design. And it's getting better all the time.
The latest applications come with more tools and features. As well as better workflows, better file compatibility, and even collaboration abilities.
For higher quality branding, 3D capabilities are now a standard part of apps. This allows for the creation of designs without knowing the basics of engineering.
Greater efficiency generally means cost savings as well. So, you can do more with less by using the latest software versus traditional designing and printing methods.
Learning to use the latest tools can take time. But fortunately, graphic design is a popular field with many pros and aspiring professionals looking to make it their career.
All this means a more consistent branding experience: your company, your clients, or whomever you might be creating designs for.
Final Thoughts
So, along with hardware and software, the quality of training is also improving. Idealliance's G7 certification is a great example. It trains people in how to create visual likeness across many printing processes and materials. That helps you create a higher quality branding experience.
Learning to use the technology is important. As important as using the right hardware and software. Knowing how to use it can lead to better, more consistent results too.
Are you using the latest technology to achieve higher quality branding? And what methods have worked for you?
Let us know in the comments below.