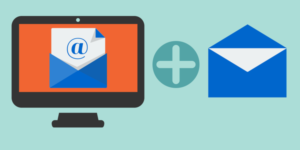 Direct mail is an effective way to market to your target audience. It provides a tangible reminder of your brand and helps them move onto the next stage of the sales cycle. With the right campaign, you can grow your customer base and generate significant revenue.
The only problem is that direct mail is less effective when it is used blindly, or when the campaign is not targeted. However, results can be improved when you combine direct mail with trigger events to be initiated online, or offline.
What Trigger Events Can Be Used?
Numerous trigger events can be utilized to initiate a direct mail campaign. For instance:
Click-through from an email
Downloading an ebook
Requesting a quote
Taking an in-store action
The latter one could be somewhat effective. For example, if you were a real estate agent and someone attended a viewing of your property, you could send them a LuxeBoxx with details of the property, so they are reminded of it and given further information.
Another option is for car dealerships to send key fobs to those who have clicked from an email about a new car model. It serves as a reminder of your brand and gives the prospects a physical trigger to contact you about the car.
Why Is Direct Mailing so Effective When Combined with Trigger Events?
Research has shown how direct marketing can be so effective when combined with trigger events. Quad/Graphics' proprietary research has demonstrated that movers (a trigger event) are one of the most responsive groups when it comes to direct mail, especially when they've been a previous customer.
Direct mailings can also be pre-planned and sent out as the trigger events happen. It saves you significant time later on. You only need to send your direct mail as the trigger event occurs instead of developing and designing it. It also allows you to perfect your direct mail, so it works even better at converting prospects.
The Important Aspects of Combining Trigger Events with Direct Mail
When you are trying to combine trigger events with direct mail, you need to have specific information to make it successful. First, you need to be sure that the campaigns fit within your general sales cycle for your prospects. Second, you need more information, such as the address of your prospects.
Then, you need to monitor the online activity when they take action to trigger the direct mailing campaign. For instance, when you send an email about a new product or service they might be interested in, you need to see who has opened the email or clicked through. It can be done with most email marketing and marketing automation platforms.
Once you know who is responding to those trigger events, you can send your direct mail to entice them to take the next step. It is just as important to note the actions of your direct mail recipients as it is to monitor the previous steps.
Is This Cost Effective?
Direct mail is more expensive than other forms of marketing. However, by combining it with trigger events, you can make it more cost-effective. You'll have more information about your prospects, and you'll know better when they are ready to make a purchase. Therefore, the ROI of any direct mail campaign will be higher for your business.
As you send out more direct mail to those that respond to trigger events, you can collect information to refine your messages and make them more productive. Also, because there could be a gradual increase in new customers, you'll be able to plan your business' growth better instead of having a sudden increase in the demand on your resources.
Conclusion
Sending direct mail based on trigger events can be an effective way to move prospects through your sales cycle. Trigger events can be offline or online; you just need to determine what actions need to be matched with a particular direct mail campaign.
Contact Mann & Co. to learn more about how trigger events can initiate direct mail campaigns.