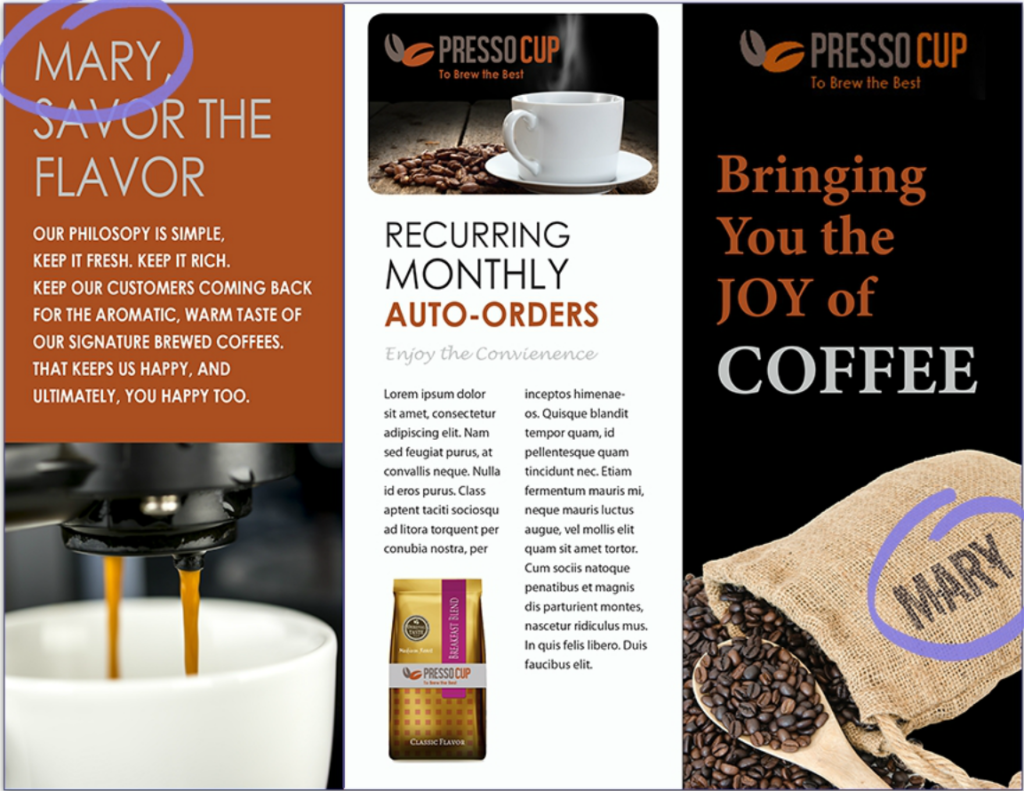 PDF on Demand is a tool marketers use to connect with their prospects and customers to deliver a more relevant and personalized experience.
Personalization has fast become a buzzword in the online marketing world.
Tailoring your content, products, and even your lead generation funnel to your leads and customers enhances their experience, which increases their loyalty. It allows you to develop a long-term relationship with them, which can also lead to increased Customer Lifetime Value.
PDF might seem like a more traditional marketing tactic, but it can also work well with print and digital marketing efforts.
Here is how you can use it as a marketing tactic.
What is PDF on Demand?
Most businesses have accumulated plenty of information over time. Company history, product and service overviews, blog posts, how-to guides, tutorials, sales letters, and so on.
But it's unlikely that all this content is going to be relevant and useful to everyone you're serving. Bits and pieces might be, but you don't want to overwhelm prospects or customers with the complete encyclopedia of your business. You need to get the right information across at the right time.
With PDF on Demand, you can have more control over what your customers are going to see and ensure the information they're reviewing is of interest to them.
Additionally, you can use the customer's name in different sections of the PDF. It has often been said that the most magical word you can use in conversation is a person's name, so it's not hard to see why this would be effective.
You can also easily curate relevant information based on what interests them most, or what makes sense to include based on the offer. The PDF format makes it easy for them to print the document and share it with friends or family members.
PDF on Demand can be used for both email and web page attachments, so you can incorporate it into your marketing automation or lead nurturing process.
How Can PDF on Demand Help My Business?
What follows are examples of how PDF on Demand can be used to achieve better ROI for marketing campaigns. Though you may not use this tool in the exact manner described below, these examples should help you see how great PDF on Demand can be.
Alberta Motor Association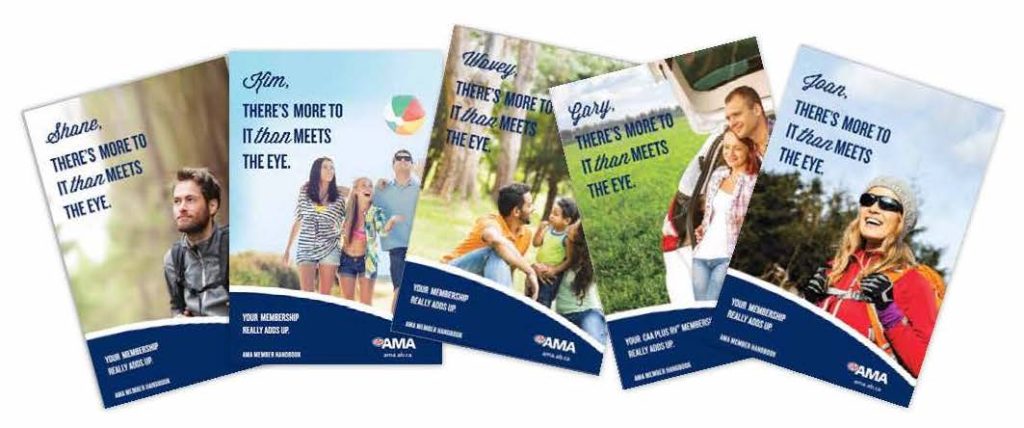 Alberta Motor Association (AMA), a roadside assistance provider in Canada approached design agency orange door when they were looking for a new way to communicate with members. At the time, their members were receiving a generic handbook no matter what membership coverage level they opted in for. Orange door knew that personalization would be an essential part of achieving AMA's goals.
Orange door succeeded in helping AMA deliver a personalized URL to customers based on their membership plan. Their customized handbook could be accessed from this URL. Audiences were also segmented into eight different categories.
Segmentation is key to delivering the right information at the right time to the right people. No matter what kind of business you run, there's a good chance the people coming to you are interested in different facets of what you do. By grouping these audience members into strategic segments, you can deliver information that will bring them down your sales funnel.
Orange Door helped AMA increase customer interaction, data collection, reduced their printing costs, and more. Customers also received more relevant information based on their coverage.
Gallant University Business School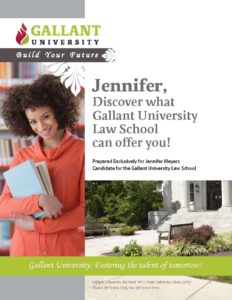 This PDF from software maker XMPIe is an excellent example of how you can incorporate your customer's name throughout the document to increase its relevance.
In this prospectus, a prospective student can learn everything there is to know about Gallant University Law School. What makes them different, dining options, payments and financial aid, housing, when classes begin, testimonials, and more.
A university that offers many courses and programs could further tailor information that goes out to students. For instance, you could have separate documents for your philosophy program and athletic therapy program that contain only the most vital information connected to those offerings.
It makes it easy for you to present relevant information without overwhelming your prospects with more content than they require to make a decision. People need more information to make larger purchase decisions, and less information to make smaller purchases, but it's worth experimenting with different approaches to see what works best.
Digital Brochures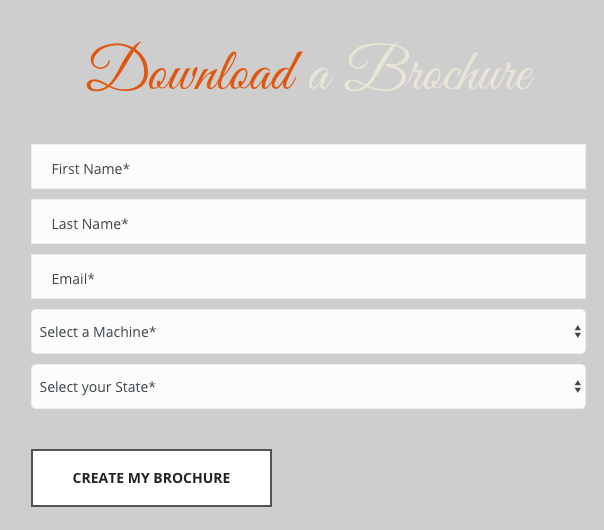 Many businesses have print collateral to promote their business. Even here in the digital age, brochures remain valuable marketing assets. Think of conferences or events where you want prospects and customers to walk away with something physical.
But digital brochures are fast emerging as a significant opportunity. Another XMPie example is a demo e-commerce store called Pressocup. At the bottom of the page, there is an opt-in form that allows you to download a customized brochure for the product of your choice. At the same time, the Pressocup marketing team is acquiring valuable information they can use for future marketing campaigns.
Click here to see the actual PDF example.
Consider the possibilities. You could personalize your digital brochures based on factors that matter most to you and your business – such as age range, number of employees, industry, or job title. This task is often handled by marketing automation or CRM software like SharpSpring. But most marketers would agree it would be convenient to know more about their prospect upfront rather than less.
The critical point here is to make it relevant to the prospect or customer. You should only add fields to your form that would matter to the website visitor. Different PDFs for various products or services is an excellent way to keep it straightforward and pertinent.
Digital Handbooks
The concept here is mostly the same as digital brochures. But where brochures might be helpful for big-ticket items, there are instances where your prospects and customers may benefit more from a detailed handbook. Again, it's all about keeping it applicable to their exact needs. You need to furnish them with the information they require.
XMPie has another demo site called ZIG Insurance Group. There's a signup form at the bottom of the website for visitors to claim their personalized travel handbook.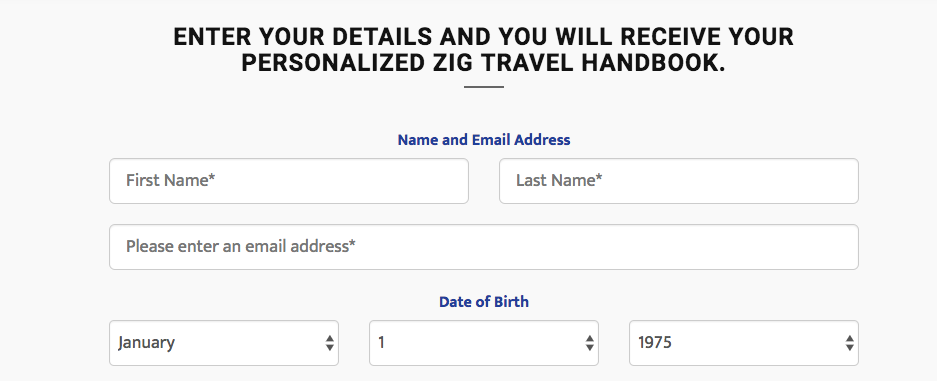 An item like this would hold considerable potential for a trip advisor or travel agency. You could, for instance, get your prospect to specify where they're planning to go to, and for how long. Then, you could send them a document with everything they need to know – fees, itinerary, flights, hotels, local and cultural information, and so on.
But there are a variety of industries where this could be of merit. Any service provider that deals directly with money, such as a financial planner (i.e., an investment portfolio tailored to the individual), an insurance provider (i.e., coverage plans), skincare (i.e., personalized supplement and product plans) and so on.
Digital Catalogs
E-commerce has grown in popularity as a business model. Even large retailers typically have many products to showcase and promote. A digital catalog can be an excellent way to build awareness of your many offerings and create more return business.
The problem with traditional catalogs is that they aren't personalized. Everyone that's signed up to receive them gets the same one in the mail.
XMPie has a simple flowchart that demonstrates how a personalized marketing campaign could work for a product catalog. Prospects would receive a digital catalog with a customized cover, and be given a custom URL to be taken to a personalized website. Then they would get a personalized coupon code (PDF) to make a purchase. It's not hard to see how this could boost business.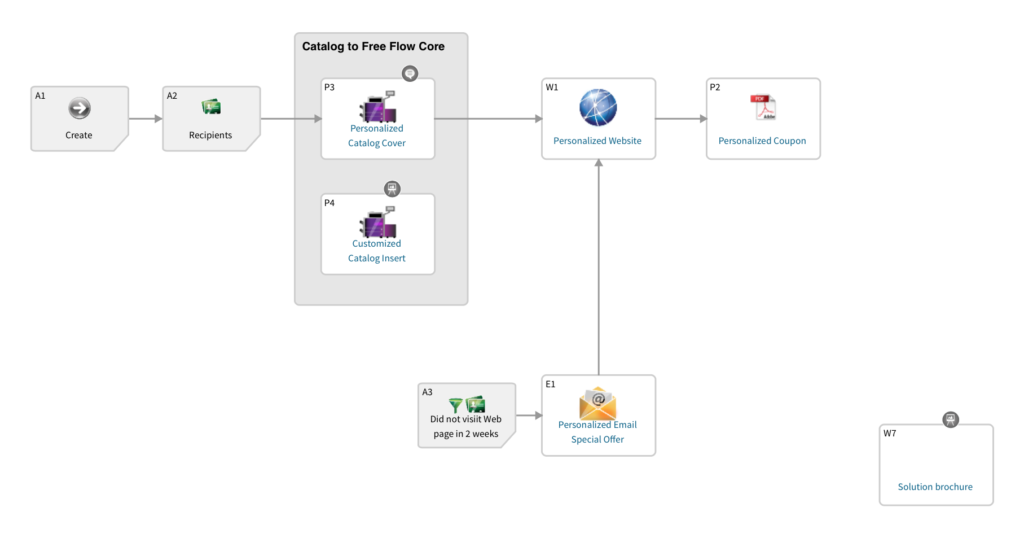 With every email list, there are those who open and those who don't. With automation set up, you could quickly re-engage those have yet to respond. The previously mentioned flowchart also shows how this could work. Those who did not open the first email are contacted after two weeks with a personalized email and special offer. And from there, it works much the same way – they are taken to a customized website to get their customized coupon.
Again, this is a simple approach to a sometimes-complex lead nurturing process. But it demonstrates how you could use automation in conjunction with PDF on Demand. It helps you get the best results possible from your marketing.
Summary
Personalization is the future of business. But without leveraging the right strategy, tactics, and technology, it's difficult to achieve.
If you're looking to increase the relevancy of your marketing communication, PDF on Demand is a tactic worth exploring. It can be used in digital, print, or even multichannel campaigns.
What other ways do you think PDF on Demand can be used?
Let us know in the comments.