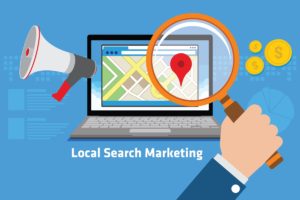 The internet connects the world in ways landline phones and letters simply never could.
Some businesses primarily serve a local audience, and may even have a storefront. Others are more globally focused, and may only have an online component to their company. That's the amazing thing about the times we're in.
It stands to reason, then, that businesses focused on eCommerce or online sales may not put as much of a point on optimizing for local.
But if you're looking to increase your visibility on the internet, local SEO strategies are incredibly important. In some cases, even global businesses can benefit from focusing more on the local market.
Is Local SEO for Everyone?
Local SEO is most important for businesses with local storefronts. It could be said that any company serving a local market should be optimizing for local.
This includes industries like restaurants and hospitality, medical or healthcare, law, financial, plumbing or electrical, pet care, real estate, skincare, and so on.
But another critical factor is that global SEO is now more competitive than ever. Ranking for your chosen keywords can be a painstaking and challenging process. SEO and content marketing always take time to work and should be considered long-term strategies, but you could find yourself grinding your gears for several years before seeing any traction with your marketing.
Businesses that aren't finding any success on a global level may also benefit from changing their focus to local, or putting more resources into connecting with local prospects and customers. There are fewer competitors in your locality, and you may even be able to carve out a niche for yourself.
Local SEO may not make sense for every type of business, especially if you don't have a physical location your customers can come to. But increasingly, local SEO is becoming more important for just about every type of business imaginable.
The Growth of Mobile
The growth of mobile plays a significant part in the growing importance of local SEO.
According to Carnival Mobile, four out of five consumers use smartphones to shop.
If you've wondered whether your customers are searching for you or a business like yours from their mobile devices, the answer is probably "yes."
According to HubSpot, 50% of consumers who conducted a local search on their smartphone visited a store within a day, and 34% who searched on a computer/tablet did the same. Furthermore, 18% of local mobile searches lead to a sale within one day.
Can your customers find you online? What happens when they search for a business like yours locally? Do you have your Google Business Listing claimed? Does your business show up on Google Maps?
What about online directories and review sites? Do you have any social proof? Are your customers actively discussing your business and leaving comments? And if they are, are you doing anything to manage your online reputation?
If you've been ignoring the growth of mobile device usage, it's time to take another look. People are looking for a business just like yours all the time, and if they can't find you on Google, they probably don't know you even exist.
Final Thoughts
It's easy to think local SEO is just for local businesses. And while this assumption isn't entirely false, when you look at how competitive the online landscape is quickly becoming, it's not hard to see how the right strategies could apply to global businesses as well.
If you're having trouble finding traction as a business with a bigger footprint, it may be worthwhile to explore local opportunities to give your business a boost.