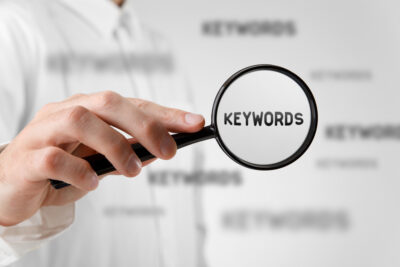 Ranking in Google is an excellent way to drive traffic to your website.
As more target customers find your site in search, you'll begin generating more leads and sales.
It sounds simplistic, but this process requires that you do your research.
There may have been a time when you could rank for any popular keyword of your choosing. That is no longer the case.
Now it's necessary to use niche long-tail keywords if you hope to rank high in search engines.
So, how should you go about identifying keywords for your business? Here's what you can do.
Find a Keyword Research Tool
There are many tools available. Some can be used for free. Others will cost you a bit of money. Some are more feature-rich. Others are very basic and may not give you access to the same amount of information more advanced tools do.
Google has its Keyword Planner, which is free to use. If you intend to use Google's Keyword Planner as your primary tool, you must be mindful of how you interpret the data Google gives you, as it can be misleading. Also note that this is precisely how most other marketers are finding their keywords, so if you don't think outside the box, you may not uncover hyper-targeted niche keywords for your site.
LongTailPro is another popular option that's designed to help you find niche keywords relevant to your industry or business. It costs a little bit of money, but is relatively affordable, even for a small business owner.
Tools like SEMrush offer more than just keyword analysis and will allow you to dig deeper. You can use them for competitive analysis of both organic and ad listings. Naturally, the cost of a tool like this is a little more.
Choose a keyword tool that fits your budget and criteria. This ensures you're comfortable using the tool, which is key to your success.
Create & Refine Your List of Keywords
Now that you've chosen your keyword research tool, you're ready to begin making a list of keywords for your business.
When starting your research, you will uncover many ideas. Make a note of these, and if possible, dig deeper into each to find more niche terms.
If possible, you want to create a broad list of terms you can build content around. Ranking for every term of your choosing is near impossible. But as you add more quality content to your site, your SEO will improve.
Having a long-term view of ranking in search is essential. It can take anywhere from six to twelve months to rank your content, and that's if you're doing everything right. So, if you run out of ideas after producing six blog posts, you could be in trouble.
Remember to refine your list of keywords by eliminating terms that are too broad. Select only those that are specific to you and your business as possible.
Analyze Your Keywords
Once you have your list of keywords, it's a good idea to perform an analysis of each. This should give you an idea of which of your keywords are worth creating content around. Look at how competitive each keyword is. Unfortunately, this isn't enough data to determine whether you can successfully rank for it. If your keyword tool can tell you whether it's an opportunity worth pursuing, then utilize that feature to decide whether to build content to rank for it.
You may come away with fewer keywords after analyzing each of them. But having gone through this process, you should end up with a list of keywords that are hyper-targeted.
Other Places to Find Viable Keywords
As was stated earlier, most beginner marketers tend to go about keyword research in the same manner. This means if you don't take another approach, you could end up competing for the same terms in the same market.
So, here are some other interesting places you can find viable keywords for your business.
Google Auto-Complete
Begin entering a keyword into Google's search form. You'll soon see several related terms pop up. These represent actual search terms people are using. This isn't to suggest these aren't competitive terms, but they may spark some ideas.
Google Related Searches
After entering your keyword into Google, scroll down to the bottom of the search engine results page (SERP). You will find several keywords people are using to find what they're looking for. These terms aren't always helpful. But they may give you an idea of whether your thinking is on the right track.
Amazon Product Listings
Amazon owns the biggest eCommerce store in the world. As such, if you're selling any product, you should look to see how they're optimizing their website to make people buy. Use their search bar to find products. Then, view the product pages – the description, related products, product ads, reviews, and customer Q&As.
Wikipedia
Wikipedia is one of the most viewed websites on the internet. Type your keywords into their search bar and look at their articles on your chosen topic. This should give you an idea of how to structure your content or pages, so they rank well in search.
Email
Have you had any email conversations with your customers? These emails tend to contain great key phrases and questions you could build content around. It can also give you a good idea of what your target audience's most significant problems and concerns are.
Books – Table of Contents
Have you read any relevant industry books? Do you have any volumes sitting on your bookshelf that pertain to your business venture? Look at the table of contents. This is sure to spark some content and keyword ideas. You can also do this online by looking at free book previews on sites like Amazon. Find the best sellers and take a peek at their table of contents for some killer ideas.
Press Release Sites
Press release sites feature the latest news on a variety of topics. By searching for your niche, you can find the most recent press releases about your business or industry. News releases tend to contain a lot of relevant keywords and are timely besides. If you're looking for a way to news-jack, or just incorporate elements of the news into your content, press release sites are an excellent place to look.
Blog Comments
Are you aware of any industry blogs that are frequently commented on? If so, these are worth perusing.  Comments may not always contain great keyword ideas (they sometimes do) but will give you a better idea of the type of content to create for your audience. You should see many questions connected to the topic at hand, and each of these questions can make for great content ideas.
Ubersuggest
Ubersuggest is a great keyword research tool. Type in any keyword, and it will provide you with a long list of long-tail ideas. It will also show: search volume, CPC, and competition, so you can get a pretty good idea of what terms are worth using as part of your SEO strategy.
Quora
Quora is a place people go to ask a variety of questions. Just enter your keyword into the search, and you will find a lot of great questions connected to your industry. In addition to that, you can also view the answers provided by experts. Quora is a great place to go if you need to generate content ideas and find related terms you can use for your business.
Answer The Public
Answer The Public is another great place you can go to uncover questions. All you need to do is enter your keyword, and soon you'll see every question connected to the central topic. You can quickly get a long list of long-tail keywords related to your business. Naturally, you should still pick and choose which questions are most relevant to you, but this is an incredible tool for uncovering great niche keywords.
Alexa
Spy on your competition using Alexa. Their free tool allows you to learn more about any website – including their traffic, global rank, top-level keywords, and so on. Since you can see what terms are sending the most traffic to their website, you may come away with a few worthy ideas for your business.
Final Thoughts
With all these great tools, you should be able to identify great keywords for your business. But unless you have a large editorial team, you may want to limit your focus at the start. You can always ramp up your content production and optimization efforts later, as you begin to see traction with it.
Start as specific as possible, with niche keywords. Additionally, don't stop researching. Keep an eye on the latest news, industry trends, innovations, and best practices for more terms that could help you drive more qualified traffic to your website.