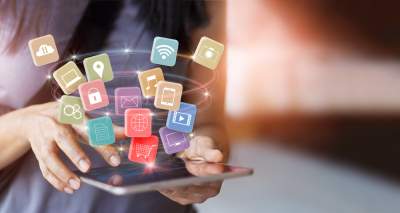 Fully integrated campaigns that speak to each customer with direct mail, email, landing pages, online display, mobile, retail and more.
Surpass your marketing goals by leveraging the customer data you have to drive individual messaging within multichannel marketing campaigns.
Reach your target customers with personalized messages across multiple media platforms. Your custom campaign will include exactly the right touchpoints to reach your customers at specific times for maximum impact. The customer's data drives the content for their customized print, email or web page.
Be there when your customer first opens their mailbox with a beautiful, personalized direct mail piece. Each piece is unique to speak to the recipient and sends them to personalized landing pages.
Follow up with an email campaign specifically designed to cater to each customer's interests.
Once planned and launched, all aspects of the campaign are programmed to run smoothly without the need for intervention. Monitor the results using person-by-person campaign statistics, which are available in real-time.
These are just a few of the possibilities. You have customer data. We will work with you to understand how to use it to its fullest advantage by reaching your customers where they are and getting them to respond with highly-relevant marketing campaigns.