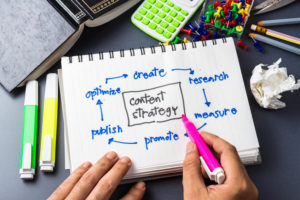 There's one word entrepreneurs and businesses sometimes miss as they're putting together their content marketing plan. That word is targeting.
For instance, let's say that you offer water filtration systems for residential use. So, on your blog, you begin covering every topic imaginable related to water.
On the surface, this may appear to be a wise decision. But if you thought that your visitors were interested in learning about the molecular structure of water, the average rainfall in Chicago, or the size of the Atlantic Ocean, you might be a little off-base.
It's more likely that your prospective customers would want to learn about the health benefits of water, the downsides of drinking tap water, how your filtration system can improve their health and life, and so on.
Does your audience fit your content marketing plan? Consider the following points.Continue Reading..