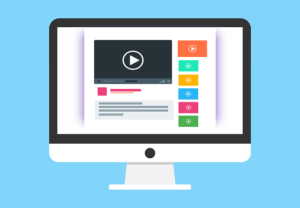 Whether you have a dedicated marketing team, or you handle it all of your promotion yourself, coordinating and executing your strategy can feel overwhelming at times.
It is where delegating, automating, and systematizing often become important vignettes to explore. Especially if there are things you aren't good at or don't like to do, and there are people on your team that is equipped to handle them.
Of these three methods for making your task load more manageable, automation is one of the best tools for reducing your direct involvement. It is in spite of the fact that many things aren't ever truly "hands-off."
If you're using webinars to convert leads, for example, utilizing the right plugins can make your life much simpler. Especially when you think about the fact that webinars have to be organized and promoted and your content has to be high quality and relevant for your audience.
Here are some of the best webinar plugins for WordPress that will have you breathing a sigh of relief.
WP WebinarSystem
With over 1,000+ active installs and a page one ranking in Google, WP WebinarSystem is fast becoming a go-to webinar tool for WordPress users. It allows you to run webinars directly from your WordPress site and is also somewhat customizable.
If you're already familiar with the WordPress interface, this plugin certainly won't cause any anxiety. When you go to create a new webinar, it provides you with the same "posts" environment you've likely become well-acquainted with. There's a title field and a content field, and the initial setup is simply a matter of entering relevant text into these fields.
Below these fields, you will find the customization options for your webinar – date and time zone, registration page, thank you page, countdown page, live page, replay page, and so on.
The overall sentiment of the plugin is positive, and support is also quick in responding to queries. You can use the "Lite" version for free and get a feel for the plugin, or upgrade to the Pro version (single site license or agency license for unlimited websites).
The price point for a single site license is less than some other solutions available, so with everything else going for it, it's worth a look.
WPWebinar
WPWebinar – also known as WordPress Webinar Plugin – is an easy-to-use, customizable, and powerful solution for WordPress. It works with practically every theme and with virtually any email marketing or autoresponder software you can think of. And if it doesn't work with your theme, no problem – you can use one of their built-in themes.
If you aren't a developer, coder, or a particularly tech-savvy individual, then this plugin is for you. You can easily insert your logo, change the color of buttons, and add videos (welcome, "thank you," or actual webinar content). Connecting it to your email software is also straightforward.
You can also use the plugin to manage time zones, display when your users can attend your next webinar, and even craft and implement all of your follow-up emails without having to manage them from your email service. Now that's a relief.
The overall sentiment for their customer support appears to be that it's about average. You might expect a little more based on the price point. But at the same time, the plugin is built to work, and not hard to configure.
Conclusion
Depending on what you're trying to achieve, you might want an all-in-one solution like the ones mentioned above. But in some cases, you may need different pieces of software to handle various parts of your webinar operation. In both instances, it's not difficult to find plugins that will suit your needs.
But generally speaking, it's best to keep things simple and not to overextend yourself. The most important part of the webinar is content. That's what the majority of your time should be going towards. Don't waste time setting up the landing page, configuring colors, connecting API keys, and so on.
What plugins have you used to run your webinars?
Let us know in the comments below.