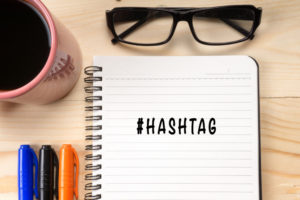 Social media hashtags don't get as much attention as they used to these days.
And yet, they are powerful marketing tools that should not be overlooked.
Hashtags can be used to organize content, promote campaigns, drive engagement, draw your audience to you and more.
If you've been putting your social media on autopilot and not using hashtags as part of your posting efforts, it might be time to reevaluate your strategy.
But how do you know what hashtags to use? Here are several steps you can take to identify the right hashtags for your business.Continue Reading..