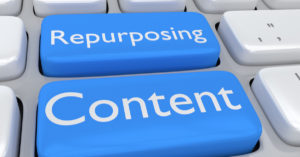 There are many ways to repurpose content marketing. And, there is some talk out there about how to use print marketing as part of your big-picture content marketing strategy.
But what about the opposite? Wouldn't it make more sense to start with your content marketing plan, which should include social and email, and work outwards from your core strategy to include other tactics?
Here are some thoughts on how to repurpose your content marketing for print marketing.Continue Reading..